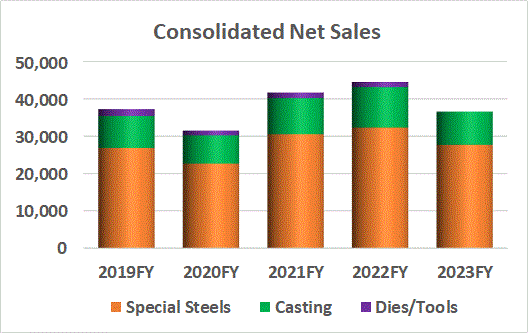 Founded
May 18,1950
Capital
¥15,669 million (as of March 31, 2013)
Stock Listing
listed on the First Section of the Tokyo Stock Exchange
Net Sales
¥25,192 million (FY2012)
President
Masahiro KAWASE
Employees
508 (as of March 31, 2013)
Main Products and Services
Manufacture and sales of high-grade special steels and super alloys Various high-grade special steels and alloys including wire rods, bars, plates, forgings, processed products and cold-pressed products.
Information processing system, communication system, and development, sales, leasing for their related software.
Real estate sales, leasing and brokerage.
Principal Stockholders
Kobe Steel, Ltd.
Asai Sangyo Co., Ltd.
The Master Trust Bank of Japan, Ltd.
Japan Trustee Services Bank, Ltd.
Japan Securities Finance Co., Ltd.
Main Banks
Mizuho Bank, Ltd., Mizuho Trust & Banking Co., Ltd., The Bank of Tokyo-Mitsubishi UFJ, Ltd., Sumitomo Mitsui Banking Corporation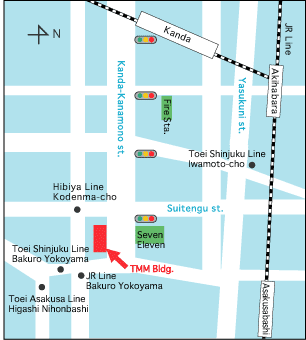 Nippon Koshuha Steel Co., Ltd.
8F TMM Building, 1-10-5 Iwamoto-cho,Chiyoda-ku, Tokyo,
TEL +81-3-5687-6023
Transportation:
Hibiya Line (Tokyo Metro)
4 min. walk from kodenma-cho Sta.
Toei Shinjuku Line
4 min. walk from Bakuro Yokoyama Sta.
6 min. walk from Iwamoto Sta.
JR Line
8 min. walk from Kanda Sta. or Akihabara Sta.